Health food trade insider wages one-man campaign against hospital junk food
Cut sugars and increase fibre says SACN "wake-up call" report
Soil Association calls for UK glyphosate ban
70% don't trust BBC's reporting on GM
Vitamin D may benefit Crohn's sufferers
Health food pioneer G&G celebrates half century
---
Health food trade insider wages one-man campaign against hospital junk food
Health food insider David Barrie has this week been telling Daily Mail readers how he has been waging a one-man campaign against the high levels of junk foods sold in hospital shops.
In the main item in the newspaper's letters page on July 20, Barrie – a sales manager at Natures Own of 35 years' standing – writes that it is an "absurdity" to have NHS England chief executive, Simon Stevens, declare obesity to be "the new smoking" while shops on NHS premises continue to be rammed with fizzy drinks, confectionery and unhealthy snacks.
Barrie says that the shop at his local hospital (Worcester Royal) devotes just 14ft to products that "could loosely be described as healthy". Confectionery, meanwhile, gets a selling area of 122ft and fizzy drinks 38ft. Other hospital shops he has visited have a "similar ratio of junk to healthy food", he says.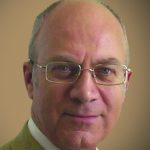 Barrie says that letters on the subject he wrote to the Worcester Royal and Malvern hospitals received no replies. So, in frustration, he wrote to Simon Stevens himself. This time he did get a reply, from an assistant. It said that despite the NHS chief executive's strongly worded comments, he was powerless to do anything about it – and David Barrie was referred back to the hospitals.
Barrie says he can draw only own conclusion from his experiences. "The NHS just isn't serious about healthy eating. It doesn't practice what it preaches."
---
Cut sugars and increase fibre says SACN "wake-up call" report
The Scientific Advisory Committee on Nutrition (SACN) – an independent body of pubic health experts – published its long-awaited Carbohydrates and Health report last month, declaring it to be the "wake-up call we need to rethink our diet".
The report  recommends that free sugars should account for no more than 5% of daily energy intake, a halving of the 10% guidance level contained in the draft version, issued last year. The report also calls for a big increase in the amount of fibre people eat.
SACN says a cut in dietary sugar is vital to address the growing obesity and diabetes crises. The new recommended amount is equivalent to 19g for children aged four to six; 24g for children aged seven to ten; and 30g for those 11 years and over.
SACN also recommends that the term 'free sugars' is adopted to replace the terms non-milk extrinsic sugars (NMES) and 'added sugars' and suggests that the consumption of sugar-sweetened drinks should be minimized by both children and adults. The new guidance level for sugar would mean that a single (330mm) can of a typical fizzy drink would use up almost an entire daily recommended allowance.
"The evidence is stark – too much sugar is harmful to health and we all need to cut back"
"The evidence is stark – too much sugar is harmful to health and we all need to cut back. The clear and consistent link between a high-sugar diet and conditions like obesity and type 2 diabetes is the wake-up call we need to rethink our diet," commented Professor Ian Macdonald, chair of the SACN Carbohydrates and Health working group. "Cut down on sugars, increase fibre and we'll all have a better chance of living longer, healthier lives."
The report also looked at the amount of carbohydrates and fibre being consumed, and the link to health outcomes and recommended that the current recommendation that starchy carbohydrates, wholegrain where possible, should form 50% of daily calorie intake is maintained; and that those aged 16 and over increase their intake of fibre to 30g a day, 25g for 11-15-year-olds, 20g for five-to 11-year-olds and 15g for two-to-five-year-olds.
The SACN publication comes on the back of the news that the government has delayed Public Health England's review on what practical measures could be put in place to help reduce the nation's sugar intake, which should also have been published today.
Delayed publication of the PHE report has been met with criticism from health campaigners. Malcolm Clark, co-ordinator of the Children's Food Campaign, responded to the news: "The government's scrapping of Public Health England's recommendations on sugar reduction looks like deplorable complacency in the face of a health epidemic. We hope this will not turn out to be an anti-science government. But so far it has chosen to ditch the publication of an evidence review, produced by academics, on possible marketing and fiscal measures to help people reduce their sugar consumption. It has refused to listen to the mass of evidence supporting a sugary drinks duty. It has not apparently heeded the lessons that made food promotion so ill-suited to be dealt with through voluntary agreements. And it is ignoring repeated calls by doctors, dentists and other public health experts to close loopholes in the rules that currently allow the marketing of unhealthy food to children."
He added: "There is only so long the government can stick its fingers in its ears and ignore the scale of the problem. For the sake of the nation's health and the NHS's budgets, a different approach, with robust measures and regulation, is needed."
---
Soil Association calls for UK glyphosate ban
The Soil Association is calling for a ban on the use of glyphosate sprayed on UK wheat as a pre-harvest weedkiller and its use to kill the crop to ripen it faster.
New figures analysed by the organic charity from government data were released today (15 July) at a scientific briefing in London. These revealed that glyphosate use in UK farming increased 400% over the last 20 years, and that it is one of the three pesticides regularly found in routine testing of British bread – appearing in up to 30% of samples tested by the Defra committee on Pesticide Residues in Food (PRiF).
Professor Christopher Portier, one of the co-authors of a recent report by the International Agency for Research on Cancer's (IARC), which determined glyphosate's status by the World Health Organisation as a probable carcinogen, reiterated the IARC's conclusions, and said: "Glyphosate is definitely genotoxic. There is no doubt in my mind."
Dr Robin Mesnage of the Department of Medical and Molecular Genetics at Kings College in London, revealed new data analysis claiming to show that the Monsanto product RoundUp is 1,000 times more toxic than Glyphosate alone. "Glyphosate is everywhere throughout our food chain – in our food and water. The lack of data on toxicity of glyphosate is not proof of safety and these herbicides cannot be considered safe without proper testing.  We know Round Up, the commercial name of Glyphosate based herbicides, contains many other chemicals which, when mixed together are 1,000 times more toxic than glyphosate on its own."
Peter Melchett, Soil Association policy director said: "If glyphosate ends up in bread it's impossible for people to avoid it, unless they are eating organic. On the other hand, farmers could easily choose not to use glyphosate as a spray on wheat crops – just before they are harvested. This is why the Soil Association is calling for the immediate ending of the use of Glyphosate sprays on wheat destined for use in bread."
"If glyphosate ends up in bread it's impossible for people to avoid it, unless they are eating organic. On the other hand, farmers could easily choose not to use glyphosate as a spray on wheat crops – just before they are harvested"
The Soil Acknowledges that levels of glyphosate found in bread are well below the Maximum Residue level (MRL) set by the EU. But it warns that the MRL was set well before this latest determination by the WHO.  And it suggests that, as a potential endocrine disrupter, there may be no safe lower level for human consumption of glyphosate.
---
70% don't trust BBC's reporting on GM
Nearly 70% of the public do not trust the independence of experts featured on BBC programmes about GM.
That's the main finding of an open access survey which looked into the impartiality of the BBC when it comes to the reporting of genetically modified food and farming.
The survey, set up by the GM campaign group Beyond GM, collated results from 1000 people, of which 667 said they did not trust the independence of the experts featured on programmes such as Panorama, Countryfile and Radio 4's Today programme. It comes in the wake of the recent Panorama programme, GM Food – Cultivating Fear which claimed to explore a "new generation of GM crops", but which was widely criticized for pursuing a pro-GM agenda (see Was this the beginning of a pro-GM television future?).
Nearly 90% of the people surveyed felt that academics, researchers and other independent experts featured on BBC programmes should reveal their sources of income, corporate affiliations and whether or not they are patent holders, to the public before being interviewed on BBC programmes.  Nearly three quarters of the respondents felt that BBC programming represented a pro-GM stance.  One respondent wrote: "BBC News reports are very superficial and don't even attempt to independently investigate the downsides of GM, such as: potential health issues, increased use of pesticides, contamination of conventional/organic crops, pesticide resistance, whether advertised yields are achieved."
Pat Thomas, director of Beyond GM, and lead author of the survey report says: "As a journalist myself, I find the results of our survey concerning. In the GMO debate, the distance between what the media wants to report and what the public wants to know, and indeed needs to know, is becoming ever wider. The 2014 Science and Technology Committee report emphasised the need for broadcasters to review their own content on genetic modification and challenge whether they were getting the perspective and balance right across the broad context of other agricultural issues of food production and food security. This is a warning shot from an informed public and calls into question whether the BBC is fulfilling its own remit as a public service broadcaster."
---
Vitamin D may benefit Crohn's sufferers
The results of a study carried out by researchers at St James's Hospital in Dublin have shown that vitamin D could improve intestinal barrier dysfunctions associated with Crohn's disease (CD), a gastrointestinal condition characterized by inflammation.
The researchers gave 27 subjects with CD in remission either 2,000iu of vitamin D daily for three months, or placebo, and analyzed changes in gut barrier function, ie intestinal permeability (IP) and antimicrobial peptide concentrations.
Those in the vitamin D group were more likely to retain intestinal permeability, with those in the placebo group seeing a deterioration in intestinal permeability which may predict and precede a clinical relapse in CD.
Those subjects who had the highest blood levels of vitamin D also showed signs of reduced inflammation.
"This is the first reporting of vit D, IP and LL-37 measures in a CD cohort, and while the data requires confirmation, it broadly supported emerging experimental evidence that suggests a role for vit D in maintaining intestinal barrier integrity," wrote the authors of the study.
---
Health food pioneer G&G celebrates half century
Pioneering supplements specialist G&G marked its golden anniversary earlier this month at a special celebratory gathering close to its East Grinstead offices and manufacturing facility.
Customers, industry figures, friends and family joined G&G   on the day at Busses Organic Farm for a delicious lunch, games for the children (and adults!), live music, speeches and presentations.
A highlight of the day was a special address by Sheila Gaiman, who, together with her late husband David, co-founded G&G in 1965. Reflecting on the company's achievements over 50 years, and the enormous changes that she had witnessed, she said:
"I'm not of the opinion that modern civilization is an evil word, not that tradition is omnipotent – modern life has allowed us to switch to vegetarian capsules, increase production many times over, develop new products with important health benefits that we could hardly imagine when we set out to make a high potency vitamin E supplement in 1965. But tradition has given us something too. It has given us our core values and innovation before indifference.
"Our industry will continue to change and evolve and we will evolve with it. But one thing will never change – our commitment to make the world a better and healthier place.
"Our industry will continue to change and evolve and we will evolve with it. But one thing will never change – our commitment to make the world a better and healthier place"
HFMA executive director, Graham Keen, made special presentation to Sheila Gaiman, in recognition of the pioneering path that G&G has always followed. He said: "People like David and Sheila were champions of the health food industry before such things existed. So, I am honoured to present this award, to and David and Sheila, on the 50th anniversary of G&G, as true pioneers of supplement industry and for being champions of integrity and innovation, and being committed to building a better and healthier world. I can't think of argue more appropriate to give this award to, and I'm honoured to be able to present it to you today, Sheila."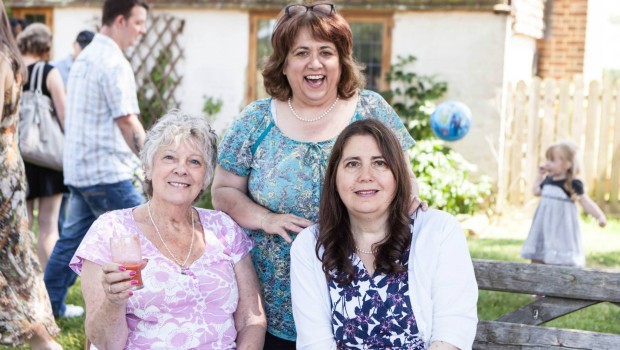 ---